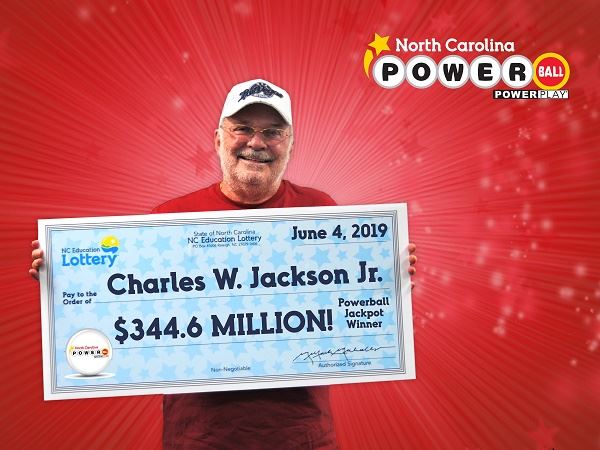 The recent Powerball Lottery winner in North Carolina has claimed his prize today. The young man is 27 years old and is a former real estate agent that lives in Kings Mountain, North Carolina. His name is Jeff Wilson and he opted for the lump sum payment that comes to around $30 million of cold hard cash after Federal and State taxes.
Ironically, his father purchased the Powerball ticket for his son. I'm sure Jeff Wilson will take care of his dad for buying that winning Powerball ticket. Mr. Wilson plans on going to graduate school in the fall to pursue a Master's Degree in Public Administration. Those plans may change as he welcomes his new found wealth and takes a vacation to get away from all the hype and publicity that will follow him.
Jeff Wilson should disappear from Kings Mountain, North Carolina for awhile because all the long lost friends and family will be trying to get a share of the lottery jackpot.
North Carolina has only had one other Powerball winner since the state began participating in the lottery. That winner was from Halifax County and her name was Jackie Alston who was a former prison guard. A couple of other North Carolina residents have won the Powerball, but those tickets were purchased in South Carolina. Anthony Wilson from Charlotte and Norman Shue both hit the jackpot, but purchased their tickets around the Fort Mill area of South Carolina.
Hopefully, Jeff Wilson has sought the advice both financial experts and legal counsel because losing the money can happen in an instant. Just ask many lottery jackpot winners that lost everything because they had people coming after them with lawsuits, excessive spending and living the lifestyle of the rich and famous.
Kings Mountain, North Carolina has been hit pretty hard by textiles industry leaving thus leaving many unemployed in the area. Hopefully, Jeff Wilson will share some of the wealth with local non-profit agencies that help people.
Jeff Wilson may have to leave Kings Mountain forever because people will be wanting a piece of his winnings and being a small community many will find where he lives and harass him for years. Just ask Jack Whittaker whose lost family, been sued and harassed since the day he came out and claimed his lottery winnings.
www.charlotte.com
In closing congratulations to Jeff Wilson and his family I hope they do good with the Powerball winnings and live in peace.